Culver City, CA – October 6, 2016 – Adam Fleischman, Andy Gavin, and Kiyoshiro Yamamoto announced plans to establish Ramen Roll, a new Japanese fine-casual concept in Culver City. Opening by year's end, Ramen Roll heralds a new wave in accessible Japanese dining: Patrons choose from fixed menu sets that include hand rolls, next-level ramen, and Japanese bowls that showcase Chef Yama's punched-up, modern Japanese style. An expertly tailored list of beer, wine, and sake crafted by beverage masters Gavin and Fleischman will complement.
"Japanese cuisine has been relatively untapped in the fine-casual space," said Adam Fleischman, co-owner.  "Ramen Roll combines bold yet elegant Japanese flavors with an energetic atmosphere designed by Studio UNLTD (Bestia, Otium) and decorated with stylish murals by surrealist L.A. street artist John Park."
"Great customer service is about getting what you want, when you want it," said Andy Gavin. "An innovative mix of sushi bar, ramen bar, and table spaces patrolled by iPad wielding staff will ensure ultra-fresh food in ultra-short time."
The menu for Ramen Roll is the work of Master Chef Kiyoshiro Yamamoto, best known for his ultra-exclusive modern kaiseki restaurant, Yamakase, which garners customer and critical praise alike. "Yama has long been one of my favorite Los Angeles chefs, and I am thrilled to finally be working with him," said Fleischman.
Ramen Roll will open by the end of the year at 9900 Culver Blvd., Culver City, CA, 90232. To learn more about Ramen Roll visit www.ramenroll.com or follow @RamenRollEats on Twitter or facebook.com/RamenRollEats or instagram.com/ramenrolleats.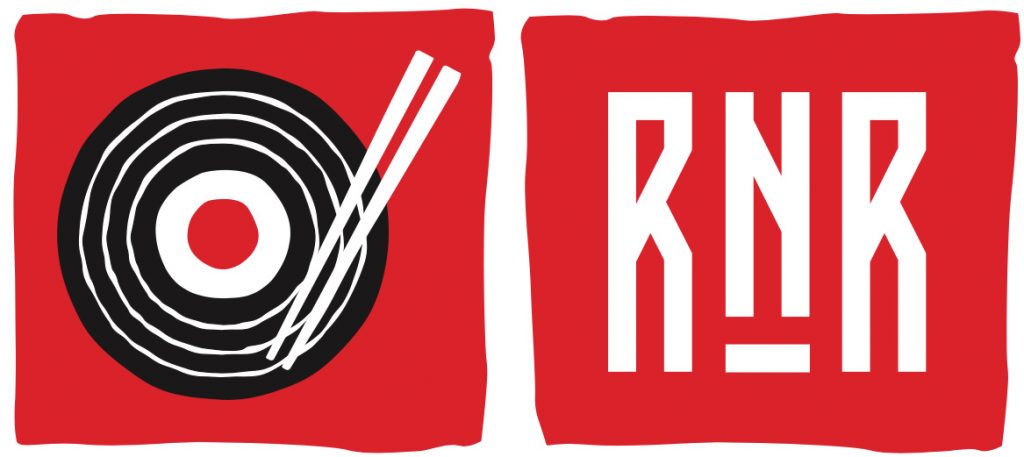 About Adam Fleischman
Adam Fleischman is a self-taught food innovator and entrepreneur. He is widely regarded as an influential tastemaker and culinary personality (including appearances on Iron Chef). In 2009, he founded Umami Burger (and soon afterward, the Umami Restaurant Group), and co-founded 800 Degrees Pizza, both multi-unit innovative concepts. Recently, he has been putting his tastemaker abilities to use as co-founder and managing director of AdVantage Restaurant Partners, creating and sourcing the next wave of culinary brands. Fleischman was featured on Fast Company's list of the "100 Most Creative People in Business" and National Restaurant News' "Power List: The 50 most powerful people in foodservice."
Andy Gavin is an unstoppable entrepreneur who studied for his Ph.D. at M.I.T. and founded video game developer Naughty Dog, Inc. at the age of fifteen, serving as co-president for two decades. There he created, produced, and directed over a dozen video games, including the award winning and best-selling Crash Bandicoot and Jak & Daxter franchises, selling over 40 million units worldwide. He founded several other tech companies, wrote and published two novels, and blogs obsessively, mostly about his great passion for food and wine. Andy is also a trained sommelier, sleeps very little, reads novels and histories, and eats up a storm the world over.
About Chef Kiyoshiro Yamamoto
A native of Tokyo, Chef Kiyoshiro Yamamoto has been slicing up the Los Angeles sushi scene for years. After training at Yuu and Mitsuki, he spent long stints at Taiko El Segundo and the Hump. At this glamourous airport location Yama's delectable omakase preparations laid the groundwork for his unique style of traditional Japanese dishes slashed with contemporary verve. In 2011, Yama debuted his ultra-exclusive modern kaiseki restaurant, Yamakase, which garners customer and critical praise alike. The incomparable 20+ course omakase-only experience earned the #2 spot on Eater's "Hottest Sushi Restaurants in America" list and the coveted #1 place on Tabelog's "11 Best Sushi Restaurants in America!" His dishes combine superbly sourced ingredients, impeccable knife-work, and the subtle elegance of Japan's Zen influenced cuisine — punctured with western influences and striking but harmonious flavors.
---
Press Coverage:
On Eater where they neglect to bold my name.