In September 2009 I began in earnest a third (or maybe fourth) career as a novelist. Now I have two books completed (a slippery term in the publishing world). Below are posts on both the process of writing these in particular and on some more general creative writing topics.
Status: Buy the book now!
Genre: Dark Historical Fantasy
Length: 95,000 words
Blurb: An ominous vision and the discovery of a gruesome corpse lead Sarah and her friends into a terrifying encounter with a fledgling vampire. Eager to prove themselves, the young heroes set out to track the evil to its source, never guessing that they will take on a conspiracy involving not only a 900-year vampire, but also a demon-loving Puritan warlock, disgruntled Egyptian gods, and an immortal sorcerer, all on a quest to recover the holy trumpet of the Archangel Gabriel. Relying on the wisdom of a Greek vampire hunter, Sarah's rabbi father, and her own disturbing visions, Sarah must fight a millennia-old battle between unspeakable forces, where the ultimate prize might be Sarah herself.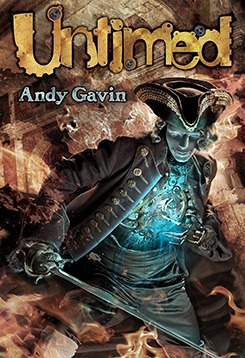 Status: Buy the book now!
Representation: Eddie Schneider of JABberwocky Literary
Genre: YA Time Travel
Length: 75,000 words
Blurb: Charlie's the kind of boy that no one notices. Hell, his own mother can't remember his name. So when a mysterious clockwork man tries to kill him in modern day Philadelphia, and they tumble through a hole into 1725 London, Charlie has to consider that even the laws of time don't take him seriously. Still, this isn't totally a bad thing. Who needs school when you can learn about history first hand, like from Ben Franklin himself. And there's this girl… Another time traveler. All good. Even if you screw up history — like accidentally let the founding father be killed — you can just go back in time and fix it, right? But turns out time travel's got a few catches. Besides the killer clockwork guys, there's the simple fact that boys only travel into the past and girls only into the future.
Miscellaneous