I just received the final version of the Untimed cover painting by Cliff Nielsen. I'd thought Cliff knocked The Darkening Dream cover out of the park (it's even won a number of awards) but this one is on fire.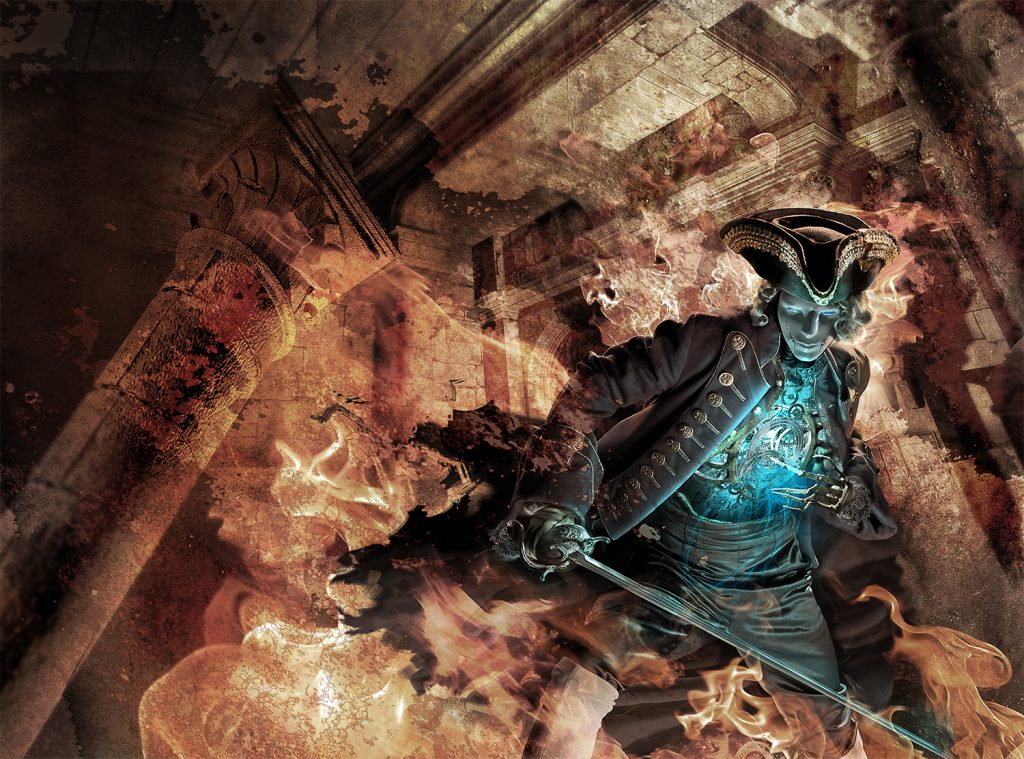 The art above, cool as it is, isn't intended to be a complete composition. This is a book cover painting, and so there is extra space to work with around the central figure as well as fairly monochromatic areas for the titles and to the left for the back cover (paper edition). I crop different sections out of it as needed for different uses, such as the banner above or the current front cover composition to the left. The logo and text composition aren't set in stone yet, either, I'm still noodling on them.
You're probably wondering who the hell the clockwork man is. Meet Rapier. He's nearly indestructible, dresses in time appropriate blue uniforms, carries a sword, and kills time travelers on sight. History is his playground. He can be anywhere or anywhen. And no one has a clue what he or the other Tick-Tocks want. Which is all a bit of a bummer for our time traveling protagonist, Charlie.
The scene above is inside the church of St. Bartholomew the Great, London, in the year 1725. At the time, a young Ben Franklin worked there (oddly enough, the building was used as a print shop). When Rapier gets in on the action, the paper is literally hot off the presses!
Be sure to leave your thoughts on the new cover in the comments!
Vote on logo options here, check out some interior illustrations, or