Who doesn't love FREE books? My novel The Darkening Dream is still free on Kindle until midnight. So if you missed it, grab it now! Yesterday it enjoyed massive success reaching rates of over 20 copies downloaded per minute and hitting #4 in all Kindle sales, #2 in Fiction, and #1 in Fantasy!
Then flipping the tables around after so many helped me with the promotion of my own novel here are some other recommended free novels from "friends of the family" (my online family).
TWO DAYS ONLY: Wednesday, February 8th and Thursday, February 9th! Come and get 'em!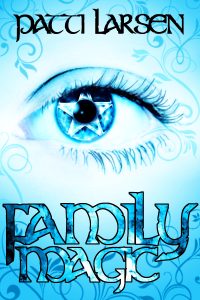 For those with a love of YA paranormal: Family Magic (The Hayle Coven novels, #1) Sixteen year old Sydlynn Hayle is the daughter of a powerful witch and a demon lord but she just wants to be ordinary. Find it HERE.
And for those who like a thrill in their YA fiction: Run (The Hunted, #1) Reid thinks life has gone back to normal when his sister rescues him from the foster system. All that changes when he is kidnapped and dumped in the wilderness, forced to run from those who want to kill him. Find it HERE.
Don't have a Kindle? No problem! Download a FREE app for your computer, iPad, smartphone and more!
Family Magic
Raising the Demon
"Haralthazar," my mother glided closer to the statue, "we summon you this third night of Power, nine days and nine nights from Samhain Eve, to tighten our bond with you and your realm." She knelt at the foot of the altar, the picture of the submissive handmaiden. Could she be any more ridiculous? Seriously. "My love, come and be welcome."
The blinding flash that leapt from her to the statue continued to pour out of her in a deep blue rush of light. I turned my head slightly to the side, squinting in the glare, grateful for the edge of the cowl and the shadow it made. The whole room started to thrum, the floor vibrating with condensed magic as Mom used the energy we had given her to make the doorway that would let my father through.
Sixteen-year-old Sydlynn Hayle is the daughter of a powerful witch and a demon lord of the seventh plane. The trouble is, she just wants to be ordinary. Syd struggles to survive the minefield of her new high school while being torn between her attraction to football hero Brad Peters and the darkly mysterious Quaid Moromond. When her coven comes under attack, Syd is forced to face the fact only her power can save her family's magic.
What readers are saying about Family Magic:
"This book has everything. Great family drama, hot boys, magic, witches, demons and difficult choices. This is one of my new favorite books of 2011 and I CANNOT WAIT to read the rest of the series."
"With a fantastic, empathetic heroine, plenty of magic, an intriguing mystery and incorporating themes involving the search of self, familial relationships, duty and free will, Family Magic is an enchanting and enjoyable read."
"I think Syd is one of my all-time favorite characters. She is funny and snarky but has a fierce love for her family. I am ready to follow Syd's journey through this series. I was hooked from the first paragraph. I thoroughly enjoyed Family Magic, and I would recommend this to anyone who enjoys paranormal novels."
(You can read the full reviews on Amazon.com)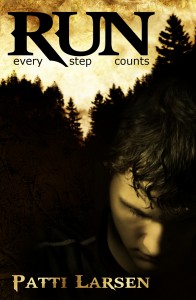 Run
Kidnapped
Alone, Reid gasps in one deep breath, another. It hurts his ribs, his lungs. He manages to roll over on his right side and regrets it. His shoulder screams in protest. Still, he is finally able to wriggle his numb hands loose from what holds him and claws at the cloth around his eyes.
Darkness. But not complete. The moon is up. Trees loom over him, the smell of spruce and fresh air so sharp it almost hurts. He jerks at the plastic ties around his ankles while. his vision swims through a veil of pain-laden tears. He manages somehow to force his screaming hands to work the ties loose and he is free.
Sixteen-year-old Reid thinks life is back to normal. His sister Lucy pulls herself together and cuts him free from a year of foster care. She promises to take care of him, that her new boss and her new life are what they both needed to start again. Until Reid is taken in the middle of the night, dumped in a wild stretch of forest far from home with no idea why he is there. Lost and afraid, he learns to run from the hunters who prowl the darkness, their only pleasure chasing down kids like him. And killing them.
What readers are saying about Run:
"The fear, the thrill, the emotion that comes through in the writing is amazing. There is never a dull moment in this story of survival."
"If you're a fan of YA books that make your heart pound with the unknown and leave you cringing at places (but in a totally cool kinda way) then Run's the book for you."
"Reid is such a great strong character and when the story ends, we are left begging for what is to come in the next of the series. This story was unique and SUPER fast-paced! It was a great festival of suspense."
(You can read the full reviews on Amazon.com)
Thank you for taking the time to check them out!
Happy reading!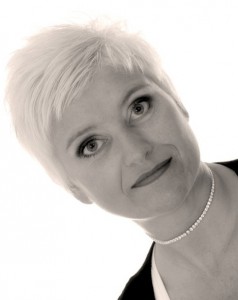 About the Author: Patti Larsen is a middle grade, young adult and adult author with a passion for the paranormal. Her YA thriller series, The Hunted, is available now. The first four books of The Hayle Coven series, Family Magic, Witch Hunt, Demon Child and The Wild are also out now. Her YA paranormal novel, Best Friends Forever, and steampunk series, Blood and Gold, are due early in 2012. She is a full time writer and a part time teacher of her Get Your Book Done program. Patti lives on the East Coast of Canada with her very patient husband and four massive cats.
You can find her:
On her website
On Facebook
Her writing blog
On Twitter
On Amazon.com
On Goodreads
sharethis_button(); ?>