Restaurant: Mark's Duck House [1, 2]
Location:  6184 Arlington Blvd # A, Falls Church, VA 22044  703-532-2125
Date: November 30, 2011 & November 25, 2017
Cuisine: Cantonese Chinese
Rating: Very very good cantonese.
Mark's Duck house is an amazing Cantonese place I go to when I'm home in Washington D.C.. There's nothing fancy about them other than the food but they make a lot of stuff, and they make it all really well.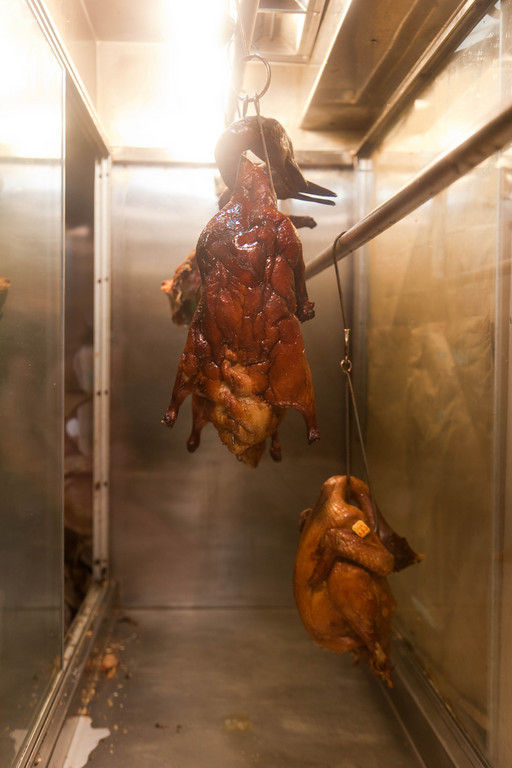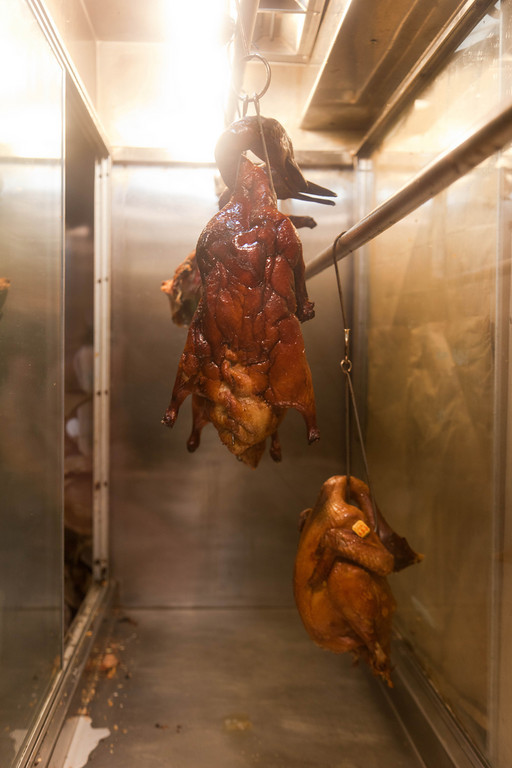 Below is the menu to end all menus.
Picking from that menu can be a bit of a challenge!

We tried to entice my three year-old with this "pasta." (pan fried noodles with Buddha's delight) but he declared "that's not pasta!"

But he did go for this lo-mein with garlic.

Hot and sour soup. Classic, but delicious.

The hot and sour soup is so good it was almost finished by the time I got the camera pointed at it (in 2011, the above photo is from 2017).

Beer really goes best with Chinese. If you've ever had Chinese wine (I have) you know why.

Succulent "Har-gow" (shrimp dumplings).

The whole peking duck and a glimpse of the green onions and hoisin.


The pecking duck here is incredible. They make the pancakes for you if you want, but the whole assembly was brought out to the table. I had photos of it the last time I was here.

Lobster causeway style. Fried with lots and lots of garlic and a little chilies. One of my favorite Chinese lobster preps.



"Lightly" fried shrimp with the heads still on.

Stir-fried chive-blossoms. It sounds weird but they are incredibly good.

Baby bok choy with garlic. I don't love full sizec bok, but these were quite nice actually.

Sizzling beef short ribs with black pepper sauce. These were tasty, but the hard part was getting the meat off the bone with chopsticks and teeth!

Filet Mignon with black pepper sauce. Very tender and delicious.

Sauteed mixed seafood in a nest.

"Sweet and sour pork." At the Panda Express and the like they always have those fried pork balls (which I call fried lard balls). This is the ultimate version. Incredibly tasty!

Ma Po Tofu. Non spicy Cantonese version. Nice texture, but lacked the depth, heat, and mala of the real thing.
We had way way too much food as usual here. Seven people and this could have fed twelve. I rolled on out very satisfied, indeed.
See my previous review of Mark's Duck House.