Restaurant: Tasty Dining

Location: 301 W Valley Blvd, Ste 101. San Gabriel, CA 91776
Date: February 10, 2013
Cuisine: Wuhan Chinese
Rating: One Note
We Hedonists venture out again into the San Gabriel Valley for some more regional Chinese, this time to the heartland province of Wuhan. Like nearby Szechuan and Hunan this area of China is known for its chile-dominated heat. This particular place specializes in "dry pot" which is like a stir fry / hot pot hybrid that is sizzled table-side.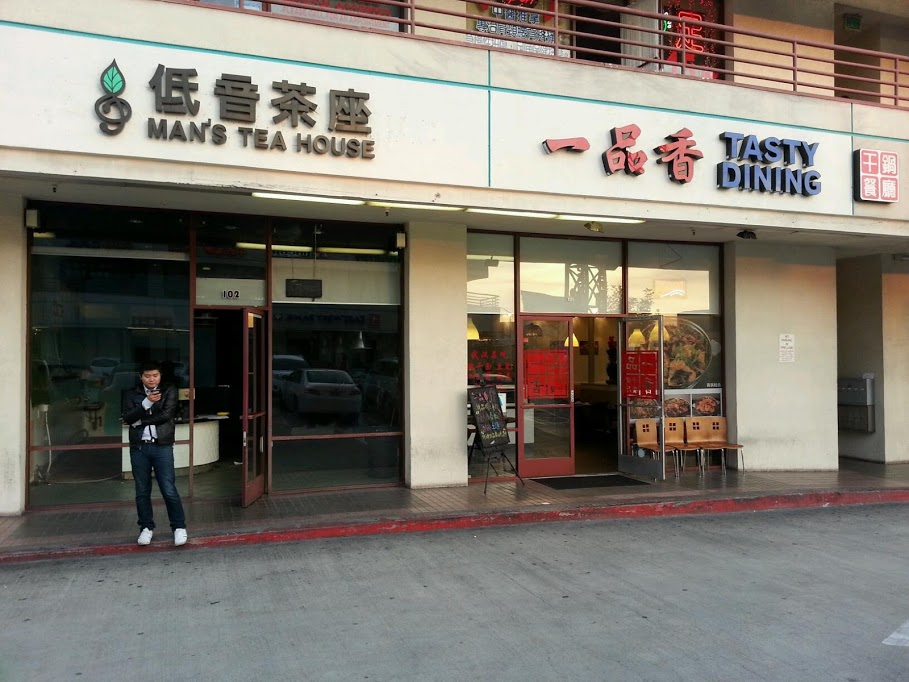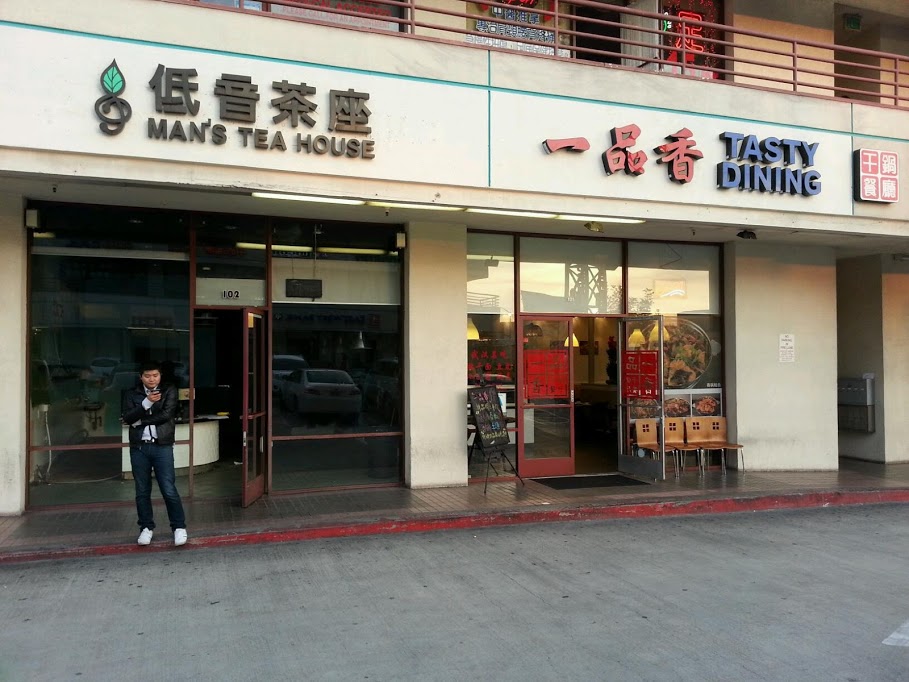 The usual unassuming San Gabriel storefront.
This page shows the dry pots.
And the things here aren't really sides, but are options you can add to the dry pots. There is very little on the menu that isn't a dry pot.

This last page are the few non dry pot options.

A dry white went well with the sesame noodles below. This was the only dish before the heat set in.

Dry noodles in sesame sauce. These tasted as they look, like noodles in sesame sauce. They aren't spicy, and are VERY sesame.

A very old (1962) Spatlese riesling that had actually been open for 3-4 days. Considering, it was impressive that it was still drinkable, if considerably oxidized.

Wuhan sui mai, stuffed with rice, meat, and with a bit of a vinegar tang.

1969 Coteaux du Layon illustrates the striking combination of mineral and nobly sweet characteristics that were possible, though its notoriously high acidity is scarcely noticeable thanks to the balance lent by high sugar and the harmony conveyed by time in bottle. Alkaline and wet stone aromas here approach the effect of sticking one's head down a moss- and algae-covered cistern, accompanied by scents of lily, narcissus, quince preserves, stale bread, musk, and sweat. The rich quince character is carried and complimented by a juicy and not at all heavy palate impression, and this finishes with remarkable refreshment and pronouncedly alkaline and stony minerality, as well as snuffed candle wick smokiness and bitterness of quinine. Mature nobly sweet Chenin, although it had also been open for a couple days and was beginning to oxidize.

Our first Wuhan dry pot (this will soon look familiar). This one was chicken wings, yep, the central Chinese equivalent of hot wings. They're in there with mountain potatoes (french fries), celery, hot peppers of several type, cauliflower, garlic, and lots of chili oil.

Displaying an expressive, candied green apple-scented nose, the profound 1992 Quarts de Chaume is intense and massively ripe. Citrus fruit and apricot-flavored, this wine is powerful, thick, and yet focused and delineated.

Dry pot number two, shrimp and we threw in some "lobster balls" (those vaguely round things).

Parker 94, "Quince preserves, baked apple, lily, gardenia, and hints of caramel and vanilla mark the nose of the Prum 2007 Wehlener Sonnenuhr Riesling Auslese. With richness yet delicacy and lift it saturates the palate with rich fruit, liquid flowers, vanilla cream, and savory, saline, shrimp shell reduction-like mineral essences. This intense, pure, subtly and truly nobly botrytized Auslese has umami with a capital "U.""

And number three, with squid. You're starting to get the picture! The sauce/flavor is basically identical on all of these.

Schonleber's 2002 Monzinger Fruhlingsplatzchen Riesling Kabinett smells alluringly of ripe red raspberries and strawberries. Quite honeyed and creamy for a Kabinett, yet both juicy and delicate, this is a bit superficially sweet in the finish, even though undeniably delicious.

Number four was duck, bone in. Lots of bone in. Meat was fairly tasty, if you didn't break a tooth on it.

The Schonleber 2001 Monzinger Halenberg Riesling Spatlese features honey-glazed nectarine and red berries in a seductively creamy, subtly caramelized and bitter-sweet melange. Rich nut oil and saline and wet stone mineral notes emerge in the long, refined finish. There is no significant sacrifice of clarity or purity to the wine's evident botrytis.

And number five was mutton, also very bone (and gristle) in. The meat was fairly tasty, but there was very little of it. But this time were were pretty sick of potatoes and cauliflower.

Soft buns, like the white fluffy stuff surrounding bork buns, but without the pork. The sauce in the center is sweetened condensed milk. Nicely cooling after all that Wuhan heat.

And the exact same buns straight out of the deep frier!

For "dessert" we have some unique (but somehow typically Chinese) mild flavors like these pumpkin buns covered in sesame and pan fried.

And these fried bean paste buns.
Tasty Dining was interesting because I've never had Wuhan dry pot before (actually I think I have once, but I didn't know it). And presumably, it's well executed. However, this is very much a one trick pony restaurant. There isn't much but dry pot and every dry pot essentially tastes the same, dominated as it is by pepper, garlic, and oil! The noodles were interesting too, but I've had better of this type. The Szechuan meal I had in November in Philly was about 100x better with much more variety.