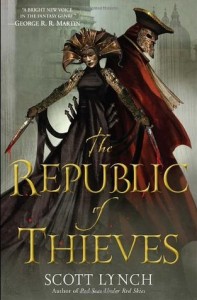 Title: The Republic of Thieves

Author: Scott Lynch
Genre: Epic Fantasy
Length: 609 pages
Read: June 23-30, 2014
Summary: a bit weaker
Most of the good things about books 1 and 2 of the Gentleman Bastards are also true of The Republic of Thieves. The latest installment serves up good fun, great characters, and all that. Lynch again moves the setting, this time to the city of the Magi, Locke's bitter enemies from book 1. It brings into the foreground Locke's mysterious and absent former lover/rival. Again the story is told both in the present and in flashback.
The two timelines don't fit together entirely harmoniously. The present focuses on a contest/rivalry between Locke and Sabetha (his former lover) while the backstory details their childhood relationship and a long episode where the Gentleman Bastards crime gang played Elizabethan Actors for a summer. Partly, this addition feels gratuitous, like the pirate episode in Red Seas Under Red Skies, and certainly it exists because Lynch read a lot about this period and wanted to include it. It's also (IMHO) the best part of the novel. We get to see a few of our favorite dead bastards alive and well (the twins) and (briefly) Chains. Plus, it's just a fun romp and a bit of a caper.
And that's sort of the problem with the main story. The back and forth with Sabetha was great, but the "caper" wasn't really a caper. Both rivals are chosen by the Magi to run two sides of a strange election process — which is entirely trumped up and serves as a human proxy for the nearly all-powerful Magi. It just never felt very real, urgent or exciting.
Still,  it's an enjoyable book, and if you enjoyed the other two, read it. But The Republic of Thieves is a notch below its predecessors, perhaps 4 stars instead of 5.
But the epilogue was interesting!
For more book reviews, click here.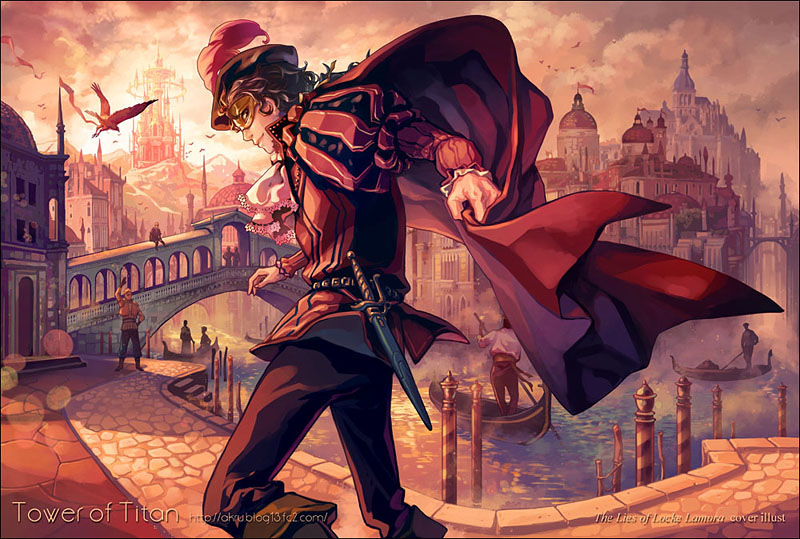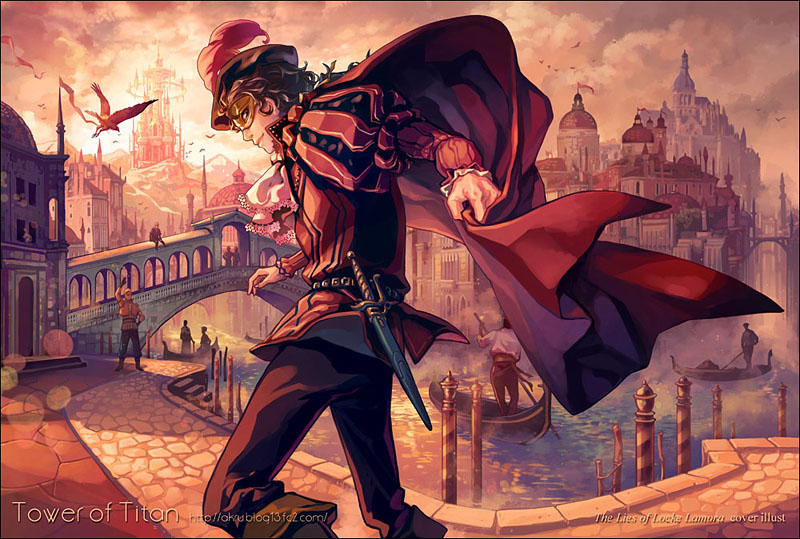 sharethis_button(); ?>