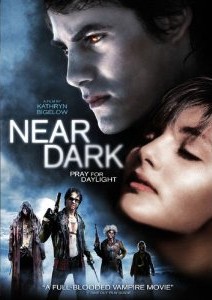 Title: Near Dark
Director/Stars: Lance Henriksen (Actor), Adrian Pasdar (Actor), Katherine Bigelow (Director)
Genre: Horror
Watched: January 3, 2012
Summary: Old fashioned 80s vamp fun
Somehow I missed this 1987 low budget vampire classic. Not only is it a stylish 80s take on the vampire legend, but it's written and directed by Katherine Bigelow (very early in her career). She goes on to do Point Break, Strange Days (one of my favorite films), and The Hurt Locker. It's also packed with a cast straight off the Aliens set. No surprise, given that Bigelow was shacked up with James Cameron in this period. This gives us the ever reliable B-movie king, Lance Henriksen, plus Bill Paxton, and Jenette Goldstein.
This is a dark, road horror movie shot in the days before anything was digital. Still, it's more watchable than many a newer film. It has excellent direction, stylish cinematography by Cameron alum Adam Greenberg, and an awesome moody Tangerine Dream score (which is going for $120 on Amazon!).
The lead, armed only with a vampire name (Caleb) is just some Oklahoma hick. He falls in with a cute girl and a little necking turns into a lot of necking — leaving him daylight challenged. The film focuses fairly effectively on the "becoming a vampire" thing and the symptoms and consequences. It's all pretty cool except for the "have to kill and drink someone every night" bit (or bite as the case happens to be). Poor Caleb has just too much of a conscience for the lifestyle, but still, he's dragged alone on a murderous undead joy ride.
The red-neck bar blood fest is a particular highlight.
The vampires in this film stick fairly closely to some of the canonical rules: They catch fire in the daylight, drink blood, etc. But the more religious and bestial tones are dropped. No crosses, no invitations, no coffins, no fangs (that we see). They do heal fast.
I very much enjoyed the film, although in many ways it has more in common with a plain vanilla murder spree road trip movie than most supernatural films. My only beef was with the ending. Somehow Caleb and girl manage to just reverse the whole undead thing with a bit of a transfusion. Vampires should be dead. The dead don't stop being dead.
For more Film reviews, click here.
Or read about my recently released vampire novel, in which the undead do stay dead.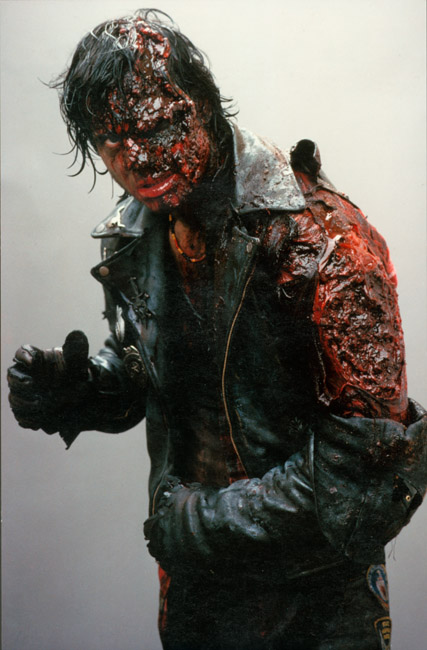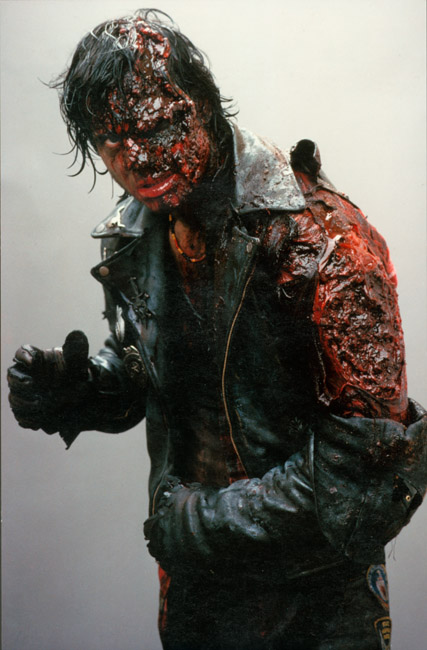 sharethis_button(); ?>