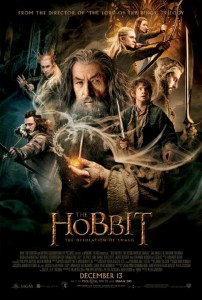 Title: The Hobbit: The Desolation of Smaug

Director/Stars: Martin Freeman (Actor), Peter Jackson (Director)
Genre: Fantasy
Watched: December 15, 2013
Summary: More is more!
First some technical bits: Again I saw The Hobbit in HFR 3D (at the Arclight). Last year, I found this new flickerless tech fascinating, hyper realistic, and more than a little disquieting. This year, either I've gotten used to it (thanks to my 120hz TV) or Peter Jackson and crew really worked the solve the problems. I'm pretty sure it's the later. Sure, the film was crystal clear, and sure, you could still count every pore on the actor's faces, but it no longer looked as crazy fake. I suspect they added a lot of motion blur. I bet it cost a lot of money.
I've also gotten used to the 3D, although there were some technical glitches with my Dolby glasses. They only work well in the center, and I had to keep my eyes in the middle of the large screen to keep the whole frame in 3D. Plus, every time I tilted my head slightly to the side it began to degrade. I found this considerably more distracting than the HFR. The 3D is still a bit dim. Popping them off (and the projection actually looked ok — however 2D — to the naked eye) and I could appreciate the brightness.
But how was the film? Again, it's interesting to see how Peter Jackson (and his 3 other co-writers, including Del Toro) have taken a 275 page novel and expanded it into roughly 8 hours. Smaug is a long movie, 160 minutes, and it takes its time to luxuriate with the material. This is more than just the middle section of the fairly self contained novel, but has swelled to become part Hollywood blockbuster, part piece of the Tolkien Universe. This world is rich enough, so they drew on earlier (later?) films and copious extra Tolkien material to plump it up. Frankly, it works.
The film luxuriates in the bits and pieces of this world: Bilbo on top of the Mirkwood surrounded by butterflies, Warg riding orcs on top of mist covered peaks, the dark dank stone of the crypts of the nine, an elf king's crown, a giant dragon curled beneath a sea of gold.
For me this transcends the deviances from the book. Gandalf chanting in Dol Guldur belongs, and Lost's Kate is surprisingly good as an elf captain. If the tone has shifted, becoming more Peter Jackson and less Tolkien, well then at least it's consistent with the other films. Smaug is considerably darker, faster paced, and overall better than the previous installment.
The pacing is pretty relentless, with just brief little spells of calm. It's a quest story. The dwarves are chased, captured, chased, captured, chased, captured, and fight a dragon. The action sequences are breathless with that Jackson signature camp (shades of Dead Alive). Dwarves in barrels plummet down a river while elves dance on their heads shooting at orcs. In other hands, it might be cheese, but again, it works. Then Bilbo's cat and mouse game with Smaug. Then dwarves fighting him with their furnaces. I'm just such a geek.
Love it.
Read my review of last year's Unexpected Journey.
For more Film reviews, click here.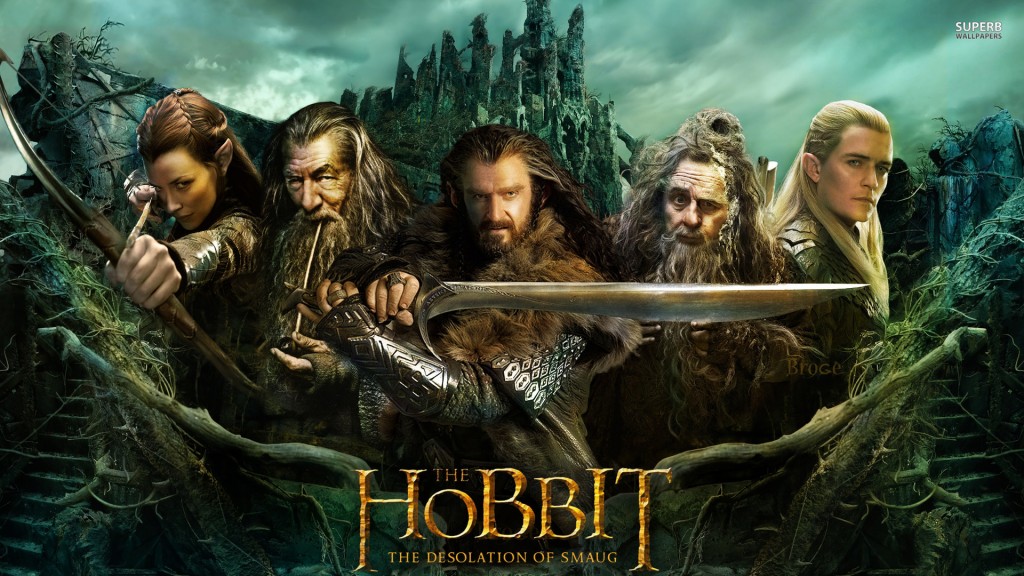 sharethis_button(); ?>