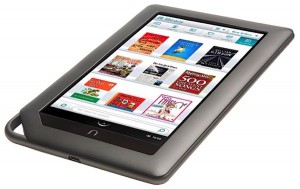 My novel, The Darkening Dream, is now for sale at Barnes and Noble and the Google bookstore.
The Nook version is fine, but use Google only if the others don't work for you. Google's processing engine rips apart the EPUB and puts it back — with less than dazzling results. You can read it fine, but they mangle my nice CSS formatting and butcher the little chapter start illustrations. I'm still trying to get an improved version through their system.
Paper versions are coming in about two weeks.
Truly it's no wonder Amazon is winning the E-Book war. I simultaneously started the process of uploading to: Amazon, B&N, Google, Kobo, Sony, and Apple. The results, from best to worst:
Amazon: Took 15 minutes, it was ready 7 hours later.
B&N: Took 15 minutes, nice previewer, took 7 days to post.
Google: Took 2 hours. The interface is one of the worst ever designed. I wasn't even sure it was processing when I was "done." Took 48 hours to post. Mangled the book and the price and have been struggling for days to get an updated version posted.
Sony, Kobo, Apple: Still waiting for my applications for accounts to go through. This should be instant! Haven't even been able to submit the actual book yet.
As a note too, I refuse to use Smashwords until they allow a direct EPUB upload. Using their crazy meatgrinder is not appealing at all.