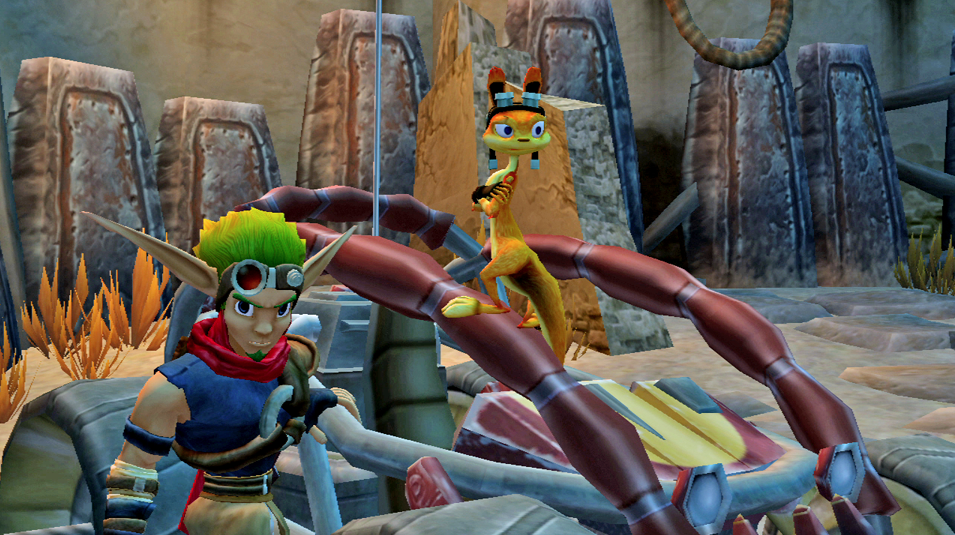 A couple of weeks ago I went back to Naughty Dog to do some interviews for the Jak & Daxter Collection, which releases tomorrow (February 7). And of course you should go buy this right away, only one click AFTER you buy my novel, The Darkening Dream. But my thoughts about the visit have been logged on the Naughty Dog blog:
While I'm still good friends with many Naughty Dogs and frequently see them socially, it's been a couple years since I was in the office itself – and this was my first time in the new gigantic Watergarden 2.0 space.

Wow! My baby is all grown up and popped out a helluva pack of rugrats. When I left, the office was 25,000 sq/feet and we had about 80 people – which at the time, seemed enormous enough – now it's over twice that big with more than twice the folks. From the walls hang giant murals of Naughty Dog masterpieces. It's enough to make you feel small…
You can find the full post here!
I also got the chance to catch up with all my friends, virtual and real.
sharethis_button(); ?>