I can't resist a little continued geek out and bringing you a video on the making of Renly Baratheon's armor for season 2 of Game of Thrones.
What's most impressive about this is not the look per se, but the incredible attention to detail lavished on each and every little item and prop. Truth is, you can't obviously TELL that this is a unique "fashion prince" take on scale mail, but it's part of what makes the show look fairly medieval, and not all lame shiny like say… King Author. Oh and then there is the fact that it's well written. And that's the most important thing of course.
My full episode by episode coverage of season 1 can be found here.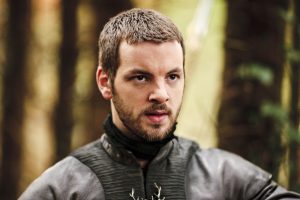 sharethis_button(); ?>