I'm more than a little fascinated by Uber (the ride sharing company). I use them 4-6 times a week (mostly to avoid driving to my overzealous wine dinners) and am always quizzing the drivers about their experiences. The most interesting thing about the whole business is the new pattern by which they took an existing fragmented, over-regulated, monopolistic industry that has a medium barrier of entry and centralized the matchmaking part of it while decentralizing and dropping the barrier of entry for the actual labor (to encourage grown of their central profit taking).
This is really a form of new capitalism in extreme. A kind of meta-capitalism. Uber makes a profit by encouraging the capitalism of its non-employee ad-hoc work force (the drivers), operating with low overhead (given the amount of work being done), and skimming the profits. Brilliant! I think the old employee-company model is doomed for a lot of job types and this sort of flexible ad-hoc work is the new future.
While I'm on my soapbox, all the more reason why our American concept of typing healthcare and other benefits to employment is totally moronic.
Anyway, that's not exactly the topic of this article. I know someone investigating buying a car with possible UberX driving in mind, and both they and I went online to find out what kind of cars could be used with the service.
And I came up blank.
For some completely incomprehensible reason, Uber does not list this basic information on their website. They go to great lengths to encourage new drivers — vitally need them to improve the customer experience — yet their FAQ leaves out this rather obvious and no-reason-why-it-should-be-secret information. Even an hour of web searching failed to turn it up. And I'm no slouch at Google. I had to pretend to be interested in driving myself, sign up, then send Uber an email asking. After which they rapidly sent me the info.
Why hide it? Bizarre. Anyway, I'm going to publish it here in case someone else is searching. Please double check the information yourself if you are planning on buying a car. They probably update/change it periodically and I cannot warranty it in any way.
Acceptable Cars for UberX as of January 3, 2014:
Toyota Prius/Camry/Avalon/Rav4/Highlander
Scion xA/xB
Hyundai Sonata
Nissan Maxima/Altima/Leaf
Kia Optima/Sorento/Cadenza/Forte
Honda Accord/Insight/Civic
Ford Fusion/Edge
Volkswagen Passat/Jetta/CC
Mercedes C/E/ML class
BMW 3 series/5 series/X3/X5
Lexus ES/IS/GS/RX
Audi A6/A8
All UberX acceptable vehicles must be 2006+ and in excellent condition. Every vehicle is subject to inspection and approval.
Acceptable Cars for UberBlack as of January 5, 2014:
2012+ Lincoln MKT or MKX
2008+ Mercedes S-Class, BMW 7-Series, Lexus LS460
2008+ Cadillac Escalade, Chevy Suburban, GMC Yukon Denali, Lincoln Navigator
2008+ Range Rover, Porsche, Rolls Royce, Maybach, Bentley
All vehicles must be in excellent condition, black on black, and are subject to inspection and approval.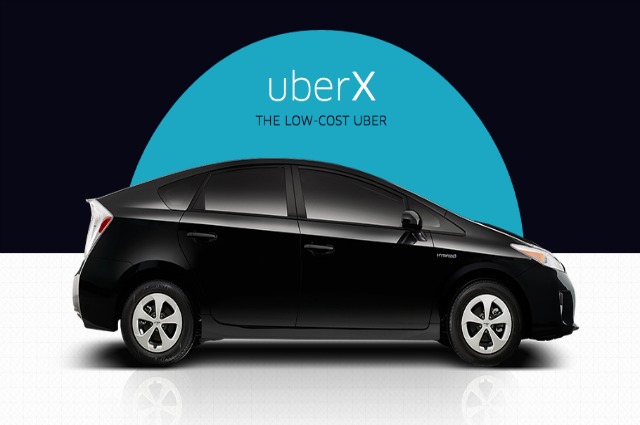 sharethis_button(); ?>