The first Season 6 Trailer is here!
This finally shows a bunch of new clips – set to weird contemporary music – and reveals a taste of pretty much everyone's thread. Major bits include:
Jon Snow's body (duh).
Jaime apologizing to Cersei (also duh)
Jorah chasing after Dany (even more duh)
Melisandre sounding like a broken woman (surprise!)
Dany in chains with the horde (we knew that).
Cersei with a typical fun one liner ("I chose violence")
Theon and Sansa alive.
The return of the Iron Islands.
The return of (all grown up) Bran — and more White Walkers.
Arya jumping off a building.
Davos' closes it out over Jon Snow's dead body…
If you liked this post, follow me at:

My novels: The Darkening Dream and Untimed

or all my Game of Thrones posts or episode reviews:

Season 1: [1, 2, 3, 4, 5, 6, 7, 8, 9, 10]

Season 2: [11, 12, 13, 14, 15, 16, 17, 18, 19, 20]

Season 3: [21, 22, 23, 24, 25, 26, 27, 28, 29, 30]

Season 4: [31, 32, 33, 34, 35, 36, 37, 38, 39, 40]

Season 5: [41, 42, 43, 44, 45, 46, 47, 48, 49, 50]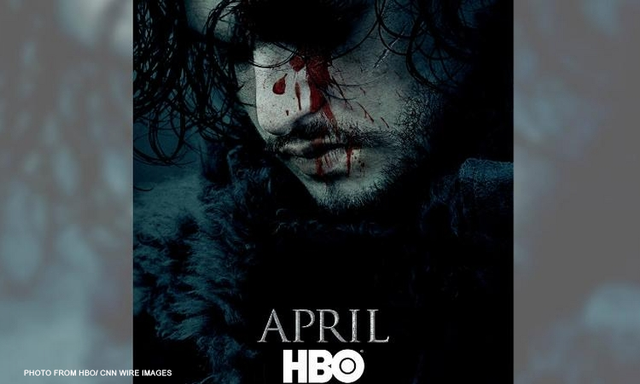 sharethis_button(); ?>