The below is an interview I did earlier this year:
Andrew, give us a bit of background about yourself before the days of Naughty Dog. (growing up, interests, coding background)
I grew up in the simultaneously cosmopolitan and suburban area of Northern Virginia (just outside of Washington D.C.). I was the right age to catch the first big wave of gaming in the late 70s, early 80s. I played all the arcade classics as they came out and eagerly pestered my dad for an Atari 2600. This was a time when there was tremendous experimentation and creativity going on. New video game genres were invented all the time.
In 1980 my science teacher brought into class a Heathkit H8 her husband built. We were given a single mimeographed sheet of paper with the BASIC commands. I read this and then wrote out longhand a draft of a text-based RPG where you wandered around and fought orcs and trolls for gold and tretchure (I could program, but I couldn't spell). During lunch I typed in and debugged the game, editing my paper copy as needed. It may seem overly ambitious to try and recreate D&D as one's first program, but you have to make what you love.
At the age of twelve, I met Jason Rubin in class (we were both bored and loved games). Seeing as I was a great programmer and Jason a great artist (by middle school standards), an instant partnership was formed. We sold our first professionally in 1985 (at fifteen). This partnership continued all the way through school and beyond. Our company, first called JAM Software, was soon renamed to Naughty Dog (1987). We made and published six games before the original Crash Bandicoot.
Since Crash Bandicoot: Warped, the third title in the franchise and Naughty Dog's final main instalment in the series, gamers have felt that Crash Bandicoot has lost its magic. As someone who was there at its creation, how do you think the series could be revitalised?
Crash needs a total reboot. There is an opportunity to reset the history and go back to his creation story and the original conflict with Cortex. In that context, one could reprise classic Crash 1 and 2 settings and villains. At a gameplay level, it would make sense to use a more modern free-roaming style, ala Banjo-Kazooie, but with state of the art graphics. There are very few (almost none) true platform games being made today and it's a shame, as the mechanics were really fun. I would concentrate on Loony Tunes style animation and really addictive action oriented gameplay. That's what we did with the original Crash and there is no reason it couldn't be done today — but it would look every bit as good as early Pixar cartoons.
Given the current Crash games, people forget that he was once cool. Our Crash had a certain whimsical edge to him. Sure it was goofy, but it wasn't dumb. Crash has a deliberate touch of post-modernity, not unlike other cult favorites like Buffy the Vampire Slayer. It's thematically very different, but the same kind of self-referential meta-cultural quality is there.
What do you make of Crash Bandicoot today? Are you sad that he's gone from PlayStation Icon to yesterday's mascot? (Maybe also talk about your opinion of non-Naughty Dog Crash endeavours, did they fail?)
I don't pay much attention to recent Crash games. For me, He's like the hot high school girlfriend who put on 50 pounds. I just can't look.
Post Naughty Dog Crash games fall down not only in being too goofy, but in gameplay and balance. We tried very hard to make every level and every segment of every level evenly paced, addictive, and engaging. Every pile of boxes, every set of enemies, was carefully placed to try and build a rhythmic pulse to the gameplay. Crash was about being frantic, but at the same time relatively free of frustration (although some Crash 1 levels were too hard). There was a lot of layered depth so that you could merely finish the level, or you could try to maximize your performance in terms of collection, speed, or both.
The latest game in the Jak series was the PSP spin-off Daxter in 2006, which was developed by Ready at Dawn. Do you think the Jak series should be resuscitated, or is it best left in the past? (perhaps speak about what it had going for it, how you feel the series progressed in terms of quality, if it needs to be brought back)
There is a lot of opportunity in the Jak franchise as well, but fortunately for  the little orange back-talker, Naughty Dog (aka Sony) still owns the rights. Who knows, he might surface again.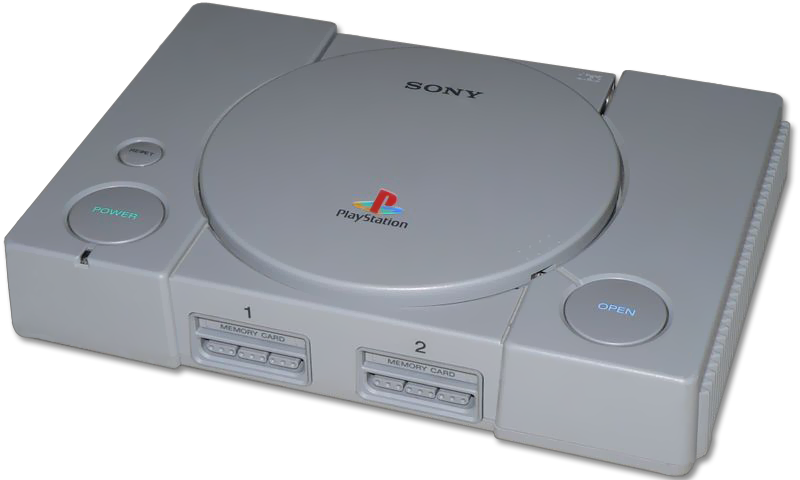 What was it about Sony and Playstation that made you feel that it was the perfect brand for Naughty Dog to partner up with? (relationship with Sony over the years, why you felt it wouldn't harm Naughty Dog's future)
In 1994 when we started, Sony didn't have a mascot character. So we set about creating one on the theory that maybe, just maybe, we might be able to slide into that opening. I'm still surprised it worked.
Ultimately the relationship with Sony was a really great partnership. Sony is a quality driven company, and we were a quality driven studio. Naughty Dog products are fully commercial in the spirit of early 80s George Lucas and Steven Spielberg efforts. We believed in mass market pulp that through sheer quality rose above its commercial pulp sentiment. This jived well with Sony's culture, which was driven to high quality products with the broadest appeal.
In 2004 both Jason Rubin and yourself left Naughty Dog. Considering the company was, and still is, producing high quality games, why did you leave? (perhaps talk about your time at ND, memories of working on certain games, where you think you brought the company, what state you feel you left it at, and where it is now)
This is complex. At the simplest level, when Jason and I sold Naughty Dog to Sony, the deal structured the working relationship for the next four years. Highly unusually, this actually played out according to plan and to the total satisfaction of both parties. We intended to make threes games, and we did: Jak 1, 2, and 3. In addition, by 2004, Jak X and Uncharted were well underway.
As the company grew, Jason and I groomed senior guys who were capable of running the teams. Namely, Evan Wells, Stephen White, and Christophe Balestra. By Jak 3, Evan was the game director anyway, so it was time for them to fly by themselves. And fly they did, as the post Andy & Jason Naughty Dog games are probably even better.
The two biggest Naughty Dog Ips since your leaving would have to be the Uncharted series and the upcoming title The Last of Us. As someone who is now on the outside looking in, how do you view both of these franchises? (Do they keep in line with what you hoped ND would achieve? Do you wish you were still working at ND in order to help develop these kinds of titles?)
Uncharted is in every way a Naughty Dog series. It follows from, and improves upon, the things we were working on with Crash and Jak, taking them to the next level. Evan was an instrumental co-creator of all the Naughty Dog games since Warped, and he was both steeped in and a major contributor to the games from 1998 on. He and the rest of the gang kept heading in the same direction, they just raised the bar on execution even further.
For a long time, Naughty Dog games have been about integrating narrative and gameplay. We wanted to draw people into the world fully and give them a rich story without detracting from a game's most important quality: fun gameplay. Uncharted took this to the next level with storytelling that's better than a lot of movies, while retaining intense playability.
Now I'm also really excited for The Last of Us, as apocalypses and teen girls who fight are two of my favorite things (in fiction).
With talk of the PS4 on the horizon, what do you think Naughty Dog is capable of on next-generation systems? (technically, narratively)
I think NDI will just keep taking it to the next level. Uncharted 3 and The Last of Us already look so good it's hard to imagine where there is to go, but I expect not only will things look even more real, but the machines will have the power to include more and more enemies (or whatnot) on screen. We could see zombie games with a couple hundred zombies (not necessarily from NDI).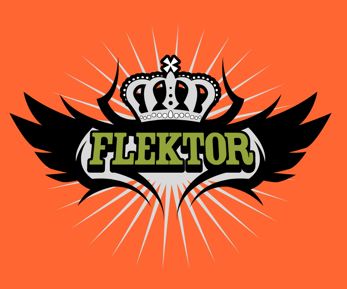 Finally, tell us about Flektor and your new passion for writing novels, Andrew. (also, perhaps mention how/if working in the games industry fuelled or influenced your passion for writing)
As a serial creator it was interesting how similar writing a novel was to making a game. Video games and writing are both very iterative and detail oriented. They use a lot of the same mental muscles. My latest novel, Untimed, is about a boy name Charlie, who falls through holes in time. A clockwork man is trying to kill him, but there's an eighteenth century Scottish girl who can bring him back home – assuming they don't destroy history by accidentally letting Ben Franklin get killed.
Untimed (http://untimed-novel.com) is very much in the same broad fun spirit that characterized Crash and other Naughty Dog games. I return to one of my favorite mechanics, time travel, which I forced into Crash 3 and Jak 2 (no one complained). Creating the world was very similar to what you do with a game. I had to balance the pros and cons of time travel for my heroes. If your characters are too powerful, there is no jeopardy. So I had to invent all the restrictions and deal with the issues of paradox. In many ways, this is like balancing a video game control set. There are differences of course: games are about fun, and novels are about character and dramatic tension, but the fundamental creative process is similar.
sharethis_button(); ?>