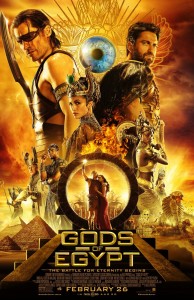 Title: Gods of Egypt
Cast: Nikolaj Coster-Waldau, Brenton Thwaites, Gerard Butler, Rufus Sewell, Geoffrey Rush, Alex Proyas (Director)
Genre: Fantasy
Watched: March 1, 2016
Summary: Deities & Demigods
Sure Gods of Egypt was panned and is tanking at the box office, but it's a big budget fantasy movie with (vaguely) Egyptian deities and Jaime Lannister — how could I not go see that? I'm glad I did too, because this is one of those films, like Jupiter Ascending, that I enjoyed in the theatre, but would have bored me at home.
Looks dumb, huh?
But if you totally suspend disbelief. Ignore the voice over. Abandon hope of character development. Forget the incoherent mythology. And turn a blind eye to Egyptian religion cribbed solely from Dungeons and Dragons: Deities & Demigods.
If you can do all that, and just view it as a "Egyptian inspired fantasy", it's actually a fun romp. The film is gorgeous in a CGI kind of way. I mean, this movie may have the MOST CGI of any live action movie yet made. Ever. They must have built more real sets for a Star Wars prequel! And the character writing is simplistic. But the actors actually do a good job with it. Particularly Nikolaj Coster-Waldau, the two mortals Brenton Thwaites and Courtney Eaton, Chadwick Boseman, and the ever enjoyable Geoffrey Rush. And there are some funny lines. No one takes themselves very seriously, director on down. Gerard Butler's Set is a little annoying, but not nearly as bad as the recent General Zod (barf!).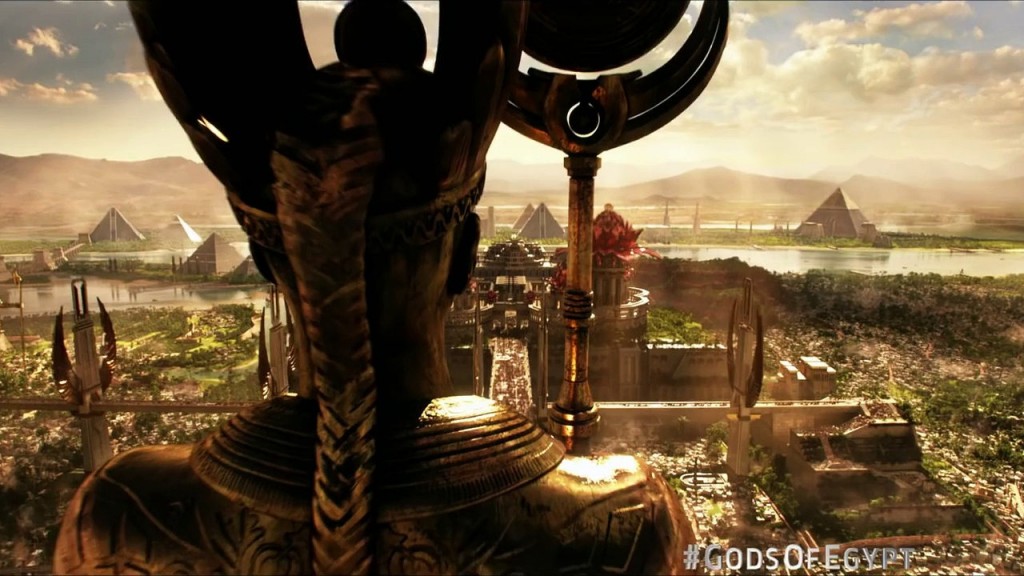 But the GOE plot is easy to follow. Nonsense, in its way, but straightforward without a lot of mumbo jumbo. It's an old score quest / adventure plot in that way. None of the battles last that long, which is great, although there are a lot of them. But they are each different. And there are many cool sets (ahem, CGI modeled sets). We have palaces, temples, secret tombs, the afterlife (loved Anubis), gods that are twice the height of people, and my personal favorite: Ra's "boat of a million years."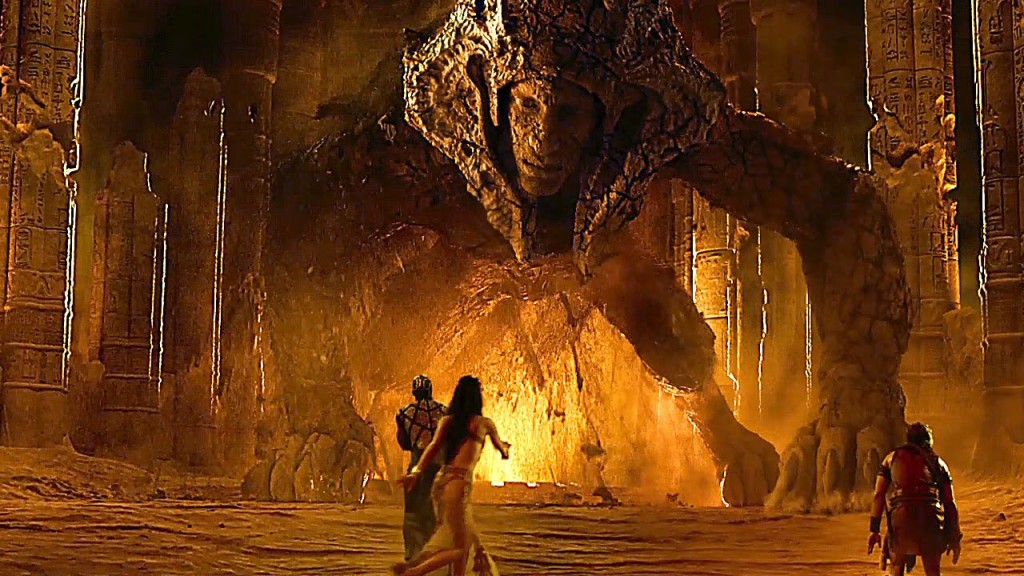 The film is ridiculously anachronistic, with modernistic jokes and like the recent Hercules movies (set in 1200 BC) where they ride horses with saddles, stirrups, and all that — none of which was invented until much later. Here, besides the gods and magic (fine), you have giant pedestrian freeways, stone traps made of rock with the properties of aluminum, sandals with buckles and all sorts of things that certainly didn't exist even in New Kingdom Egypt, not to mention "pre-historic" Egypt when the gods reigned — but I didn't think about it — again, Egyptian inspired fantasy world.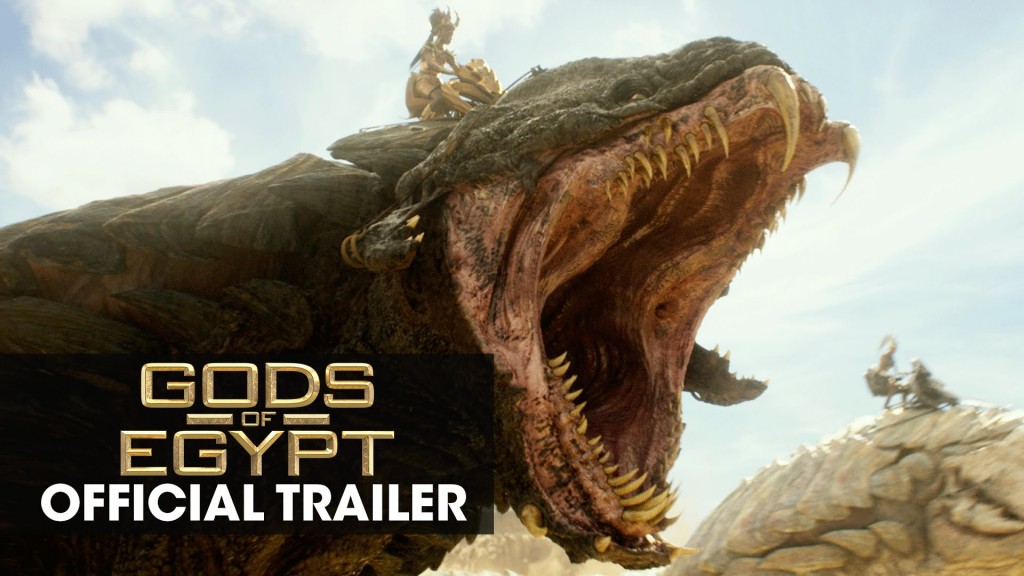 Some of the magic and general religious-magic was kinda cool. Like the way Anubis emerges and descends into a swirl of dust. The production did a tiny itty bit of research before throwing almost all of it out. When Horus sends Zaya's soul to the afterlife he says something to the effect of "may the earth doors of Aker open to you, may the sky doors of Geb open to you" which is standard Egyptian magio-religious rhetoric out of the Book of the Dead.
Sigh. Too bad they'd never use this kind of giant CGI budget to an actual real plot set in a recreated real ancient world.