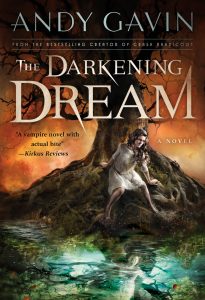 And if you believe I'm really done, I've got a bridge to sell you…
But anyway, I'm done for now.
As you may have noticed if you were following the last cover post, I went with the orange — again for now. The gray is perhaps prettier, but the orange pops. I also changed up the author font to a more vintage typeface to imply the 1913 time frame of the novel. And we made various other tweaks like brightening the girl which is mostly for shrunken E-Book versions of the cover where she got lost in the shadows.
Anyway, I've already uploaded the new version to all three E-Book sites I'm currently live with. Amazon has already updated, but the lamer, slower other sites will lag behind. If you downloaded the old cover and want to upload I suspect you can just "delete" the book from your Kindle app and retrieve the new one from the archives. I'll test that myself soon.
sharethis_button(); ?>