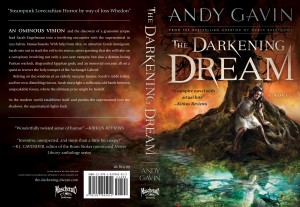 The "beta" of The Darkening Dream's Trade Paperback cover has come in and I submitted another proof. With any luck I might get it on sale next week, the week after for sure. The interior layout has been complete for almost a week too. I can't wait to see this puppy in the flesh. It should look great.
You can see some of the old paper test versions below. My long standing Lulu (ick) ARC on the left and an older CreateSpace proof on the right. Even with that hybrid cover the CS proof is looking and feeling great.
Apple also finally turned on my iBooks account today and so the iBookstore version should be up in… well however long it takes them to approve it. Given that it took ten days just to validate the account it might not be instant. All the sites except for Amazon and slow slow slow. For example, I uploaded the new cover to Barnes and Noble a week ago and it still hasn't updated!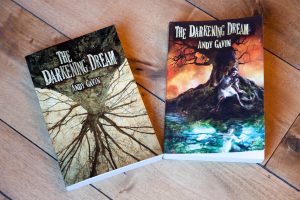 sharethis_button(); ?>