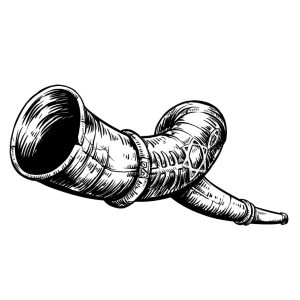 Sarah thinks of herself as a normal seventeen year-old. Well that's not exactly true, she's pretty sure she's exceptional, but only when it comes to school and books. The rest of it: fitting in, boys, that doesn't come as easy.
And she certainly doesn't believe corpses can leave their graves and try to kill you!
But the undead can be convincing. Not to mention that she keeps having these horrible visions.
The bookish thing, that she gets from her father. And he isn't exactly Joe cool either — even if he is named Joseph. But things are clearer for him. He doesn't have to fit in, he's got his Rabbi cronies from the old world to hang with. But this is 1913, and Sarah's a modern woman. No way she's going to put up with corsets, no vote, and popping out a big brood.
Again, none of this takes into account what happens when something really old takes an interest in her. A sorcerer who was ancient when Sarah's people crossed out of Egypt has turned his evil eye her way. And Papa Joseph has his secrets too. Turns out the family wasn't the only thing he brought to Massachusetts from Europe. But he's sure all that is ancient history.
However the dead have all the time in the world. The vampire Nasir has been sent to sniff around. And he loves a good hunt.
To further complicate things, this is finally the year when Sarah meets that boy.